* 1964 in Athens, GR, lives and works in Bogota, Colombia
My work for the Berlin Biennale 2016 is the Biennale itself: that's a great show-I believe-- a show "for real" and shows for real should never. So I decide that BB9 should continue forever. I was invited to participate at the Berlin Biennial 2016 but I didn't made it.. I was supposed to meet Solomon Chase and David Toro on July 1st, 2015 in Bogota but at that day I had to catch a flight to Greece and I missed our appointment. We agreed to talk on Skype but once I arrived in Greece I got so excited by what was happening there ( the European Union had start blackmailing Greece and my country-for the first time on its recent history- had the guts to refuse EU's blackmail!) that I forgot everything about BB9. As Marco Roso told me later, they also forgot about me and only a year later, at the eve of the opening of the Berlin Biennial 2016, a friend of mine happen to remind me about the show.
You should have been part of it, its all about your landscape-he said
I am -I said- wait, I am not.. I quickly looked BB9's website and agreed with my friend. I should be part of it..
Let me
-work on it
- I said- check Biennale.net in a few hours, those DIS guys have it right but I think I can help them a bit with this exhibition. Using SiteSucker I sucked the Biennial's website and fast, I learned how to add and change stuff in it. Its incredible how fast we learn when something is important.. I start taking part into different discussions-that had happened already on the Biennial's website- and I updated them on my Biennale.net. I start changing the Artists List to include my name- and the names of a few others- that should also be part of it, I went on elucidating a few of DIS concepts.. I also start writing messages to different people who- I thought- should show up in Berlin the day of the opening and
re-enforce
the Biennial.
Nobody wanted to go
if I wasn't going though.. I didn't want to fly to Berlin mostly because I wasn't sure that this was suppose to be a good show after all.. their website was great but the aesthetics of the people that DIS was inviting.. well..

A few days later, when pictures start streaming all over Instagram I could see clearly that I WAS WRONG.
For some reason, everything BB9 had prepared
was looking fresh, interesting and even important!
It was from the days of Jeffrey Deitch's
CULTURAL GEOMETRIES
that such a powerful wasn't showing up.. I was right not to go to Berlin though- I decide- I better
lay on my bed
in Bogota and start painting this peculiar Berlin Biennial 2016,
Painting it with Likes.
"Painting with Likes" works as follows: to have control over how your Likes on Instagram appear in your 'Posts you've Liked' section, you'll need to "Un-Like" and then
"Like"
a post again so that it ends up at the top of your
"Posts you Liked"
. As I am doing this on a Samsung Galaxy Note, I am using its Stylus which has a fascinating effect on my brain, something akin to playing a videogame but better, it is indeed a very similar feeling to traditional painting.

When a painter makes a painting, there's usually some part of the picture that starts "talking" to him, starts confessing... The painter then becomes the analyst of his subject, with his brush or his Samsung Pen he is "keeping notes".. The subject can be a face, some cables, a Jesus, or just a line–– and at one point (the point when your subject is seriously observed), the subject starts changing. It starts expanding, opening up, becoming "space", becoming "internets".
Impressed from the complex interwove of INTERNETS this exhibition was increasingly becoming- not in Berlin but online, where visual stuff today matter- I decide that I should keep working on it forever.
Shows for Real
should Never End..

Miltos MANETAS, Bogotá, 2017
www.Biennale.net, 2016
Website, Pirated material
Painting with Likes, ongoing
short screen-recording videos
Artist's List, 2016
Different artists added on the Artists List of the Berlin Biennial 2016, ongoing
All works Courtesy Miltos Manetas
Commissioned and coproduced by Berlin Biennale for Contemporary Art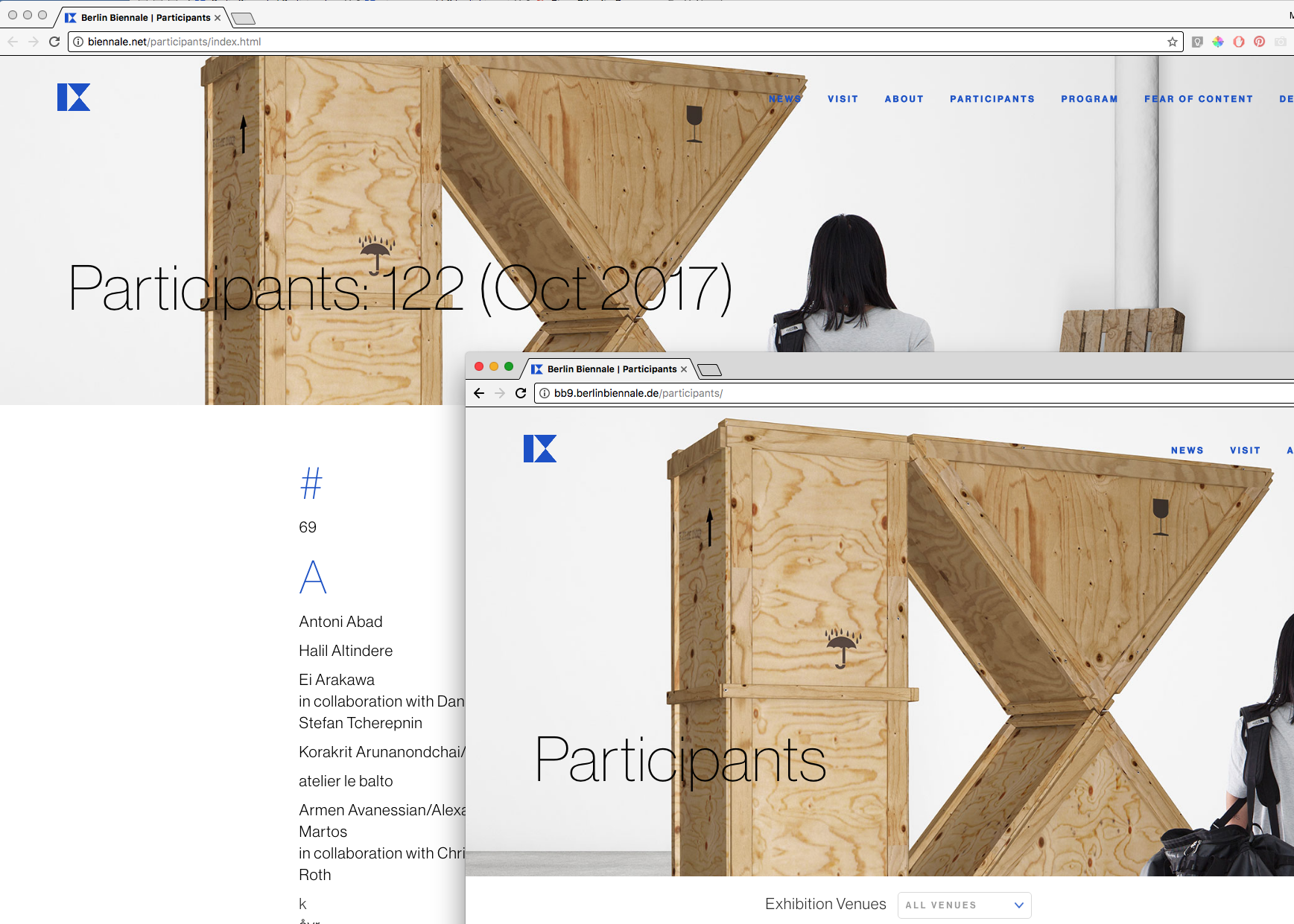 Biennale.net 2016, and "bb9.berlinbiennale.de" 2016; courtesy Miltos Manetas;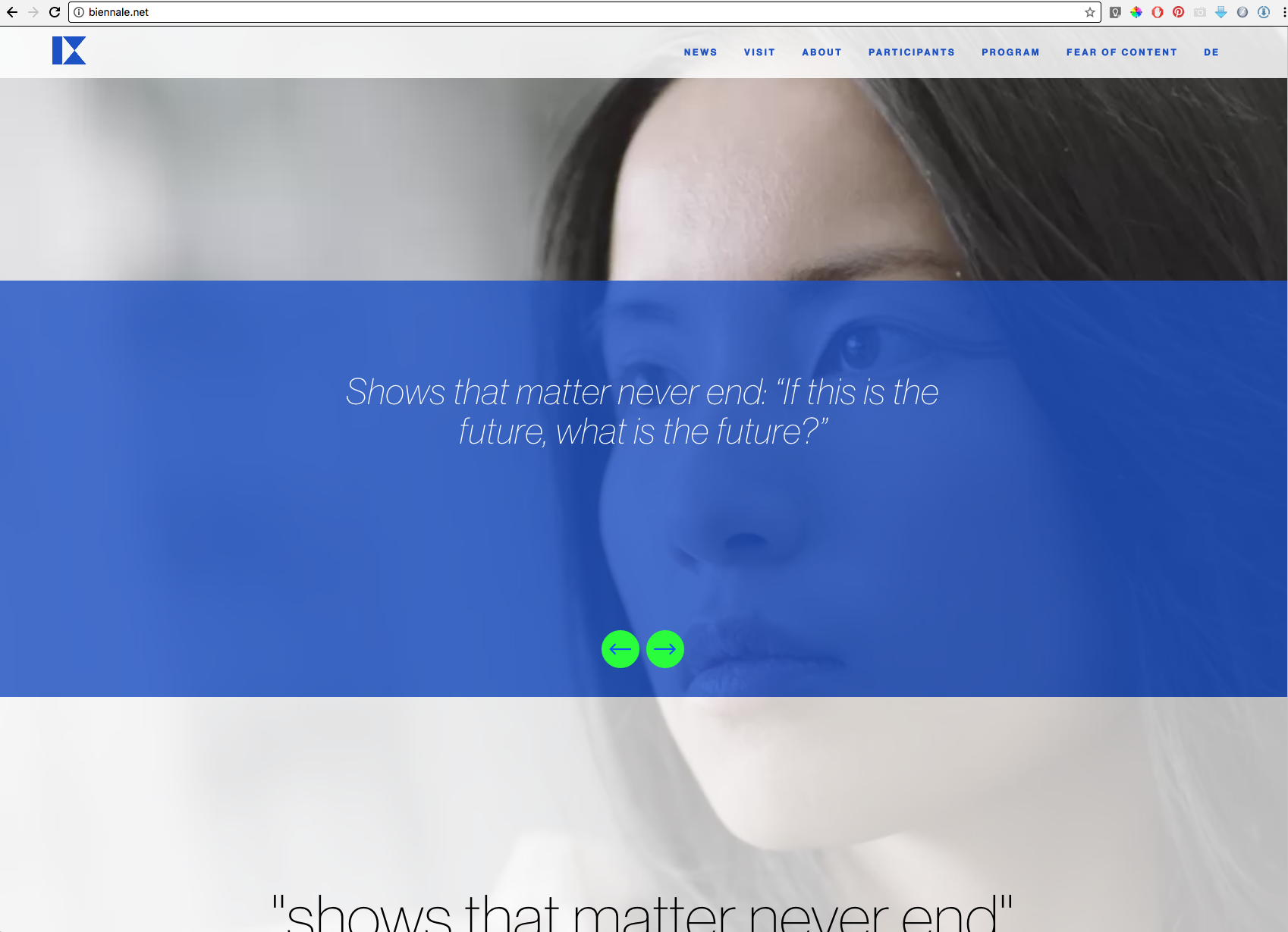 Biennale.net 2016 website and pirated material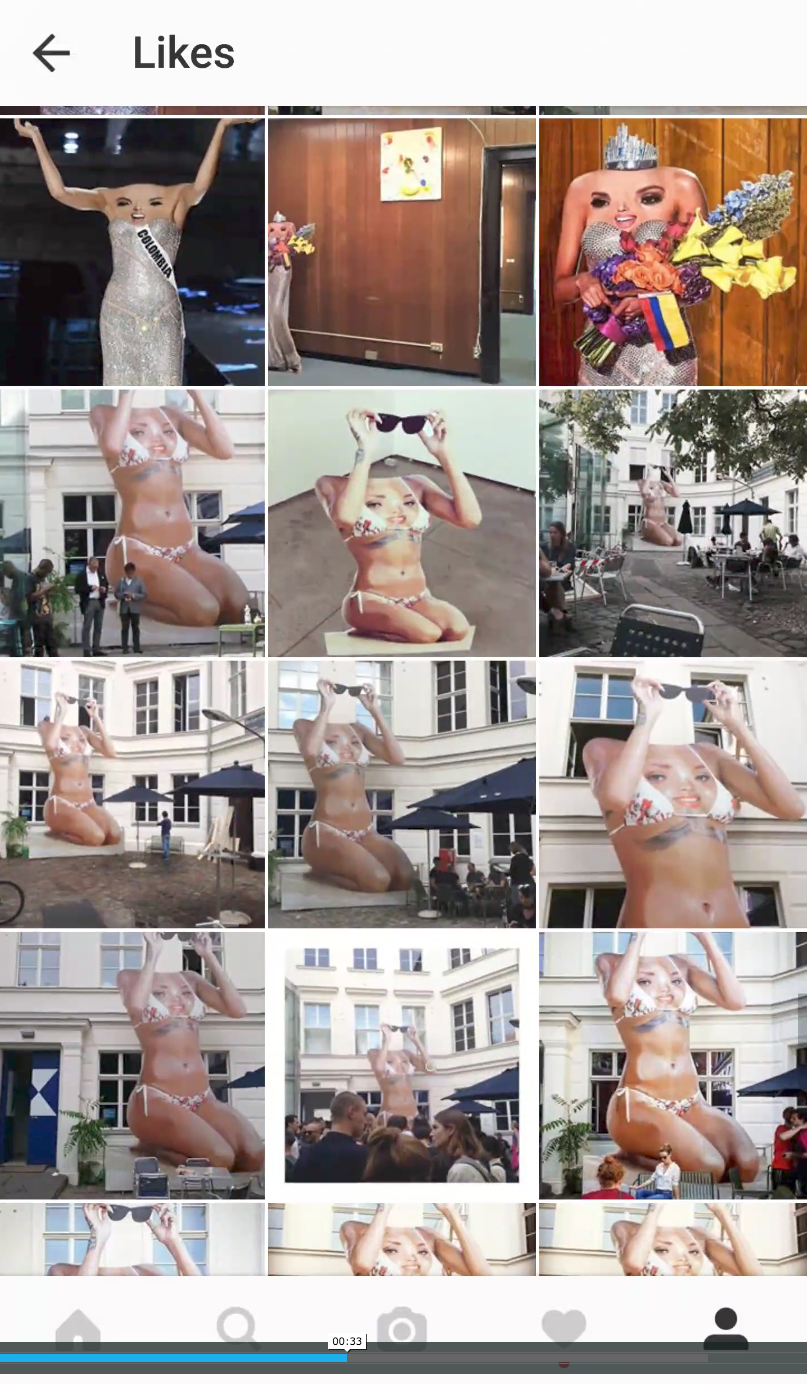 PAINTING WITH LIKES video, 2017, courtesy Miltos Manetas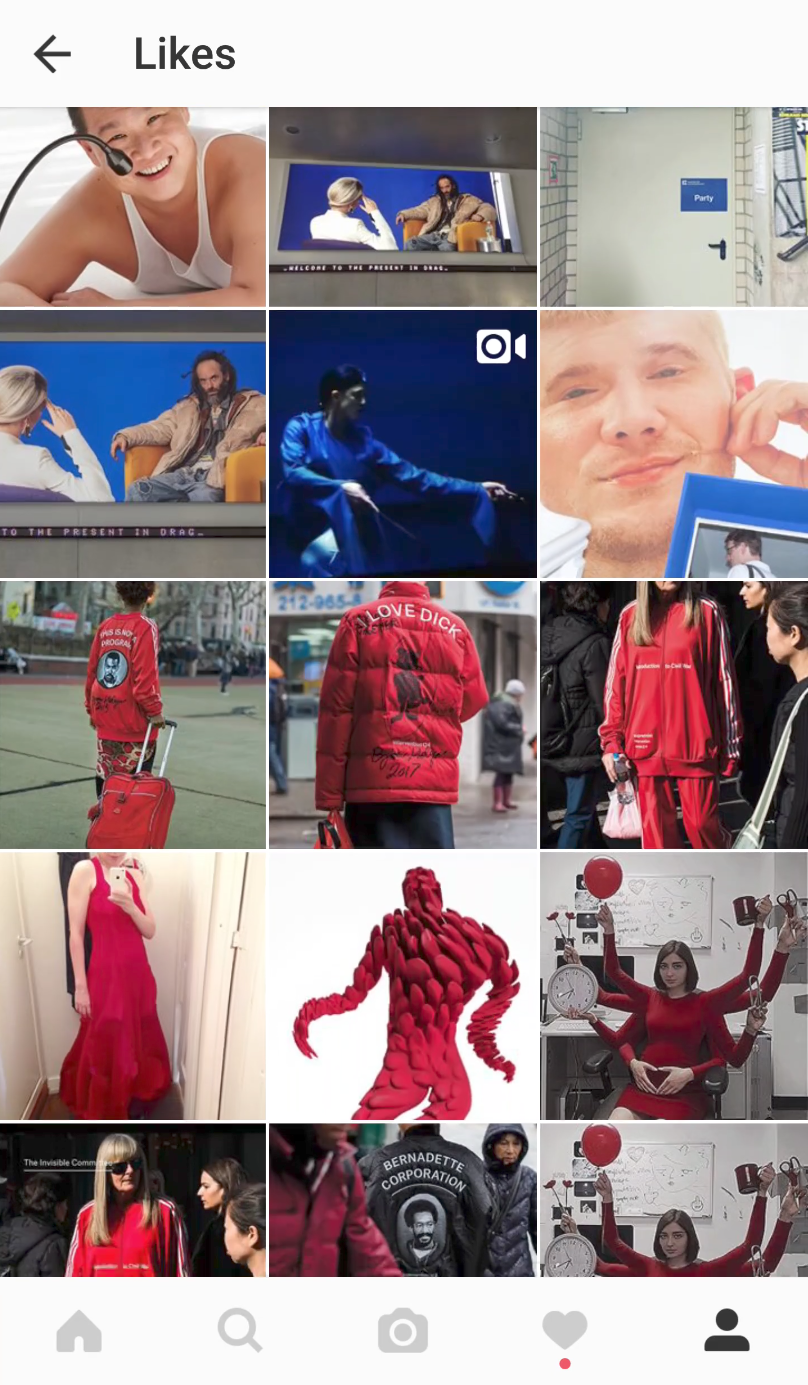 PAINTING WITH LIKES video, 2017, courtesy Miltos Manetas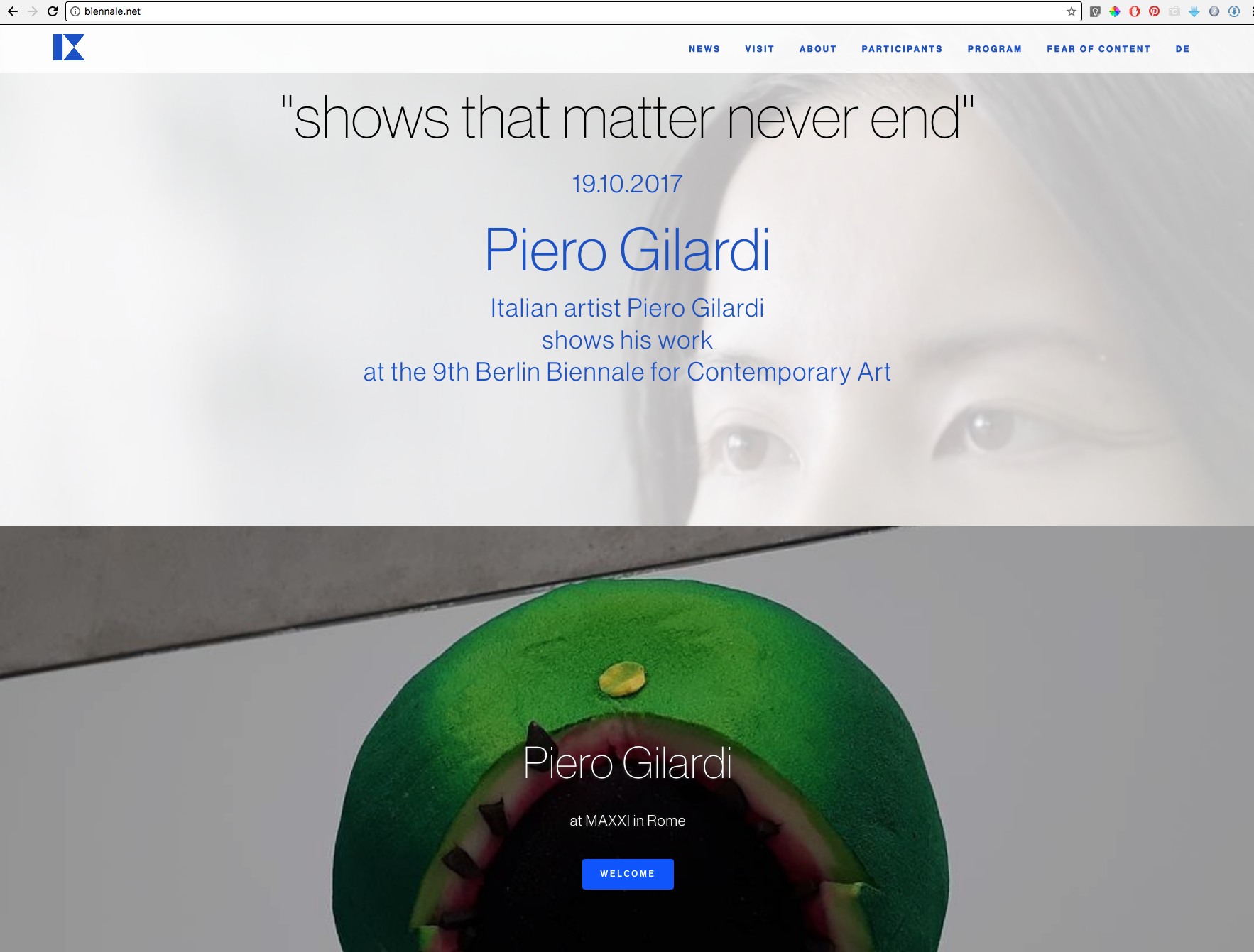 online view of Piero Gilardi'sparticipation, 2017, courtesy Miltos Manetas