Alexa Karolinski * 1984 in Berlin lives and works in Los Angeles, US
Ingo Niermann * 1969 in Bielefeld, DE, lives and works in Basel, CH
Romantic love is saturated with commoditization. The socialistic premise behind "free love" crumbles when desiring competition gets in the way, and in the age of hook-up apps, the possibility of free sex represents the liberalization, not the liberation, of love. Alexa Karolinski and Ingo Niermann engage these issues with Army of Love, a video campaign introducing a propositional regiment of soldiers diverse in age and appearance and tasked with solving the persistent social malaise of dire loneliness. The docu-fictional video is in part a utopian proposal framed by conversations questioning the basic premises of love and justice.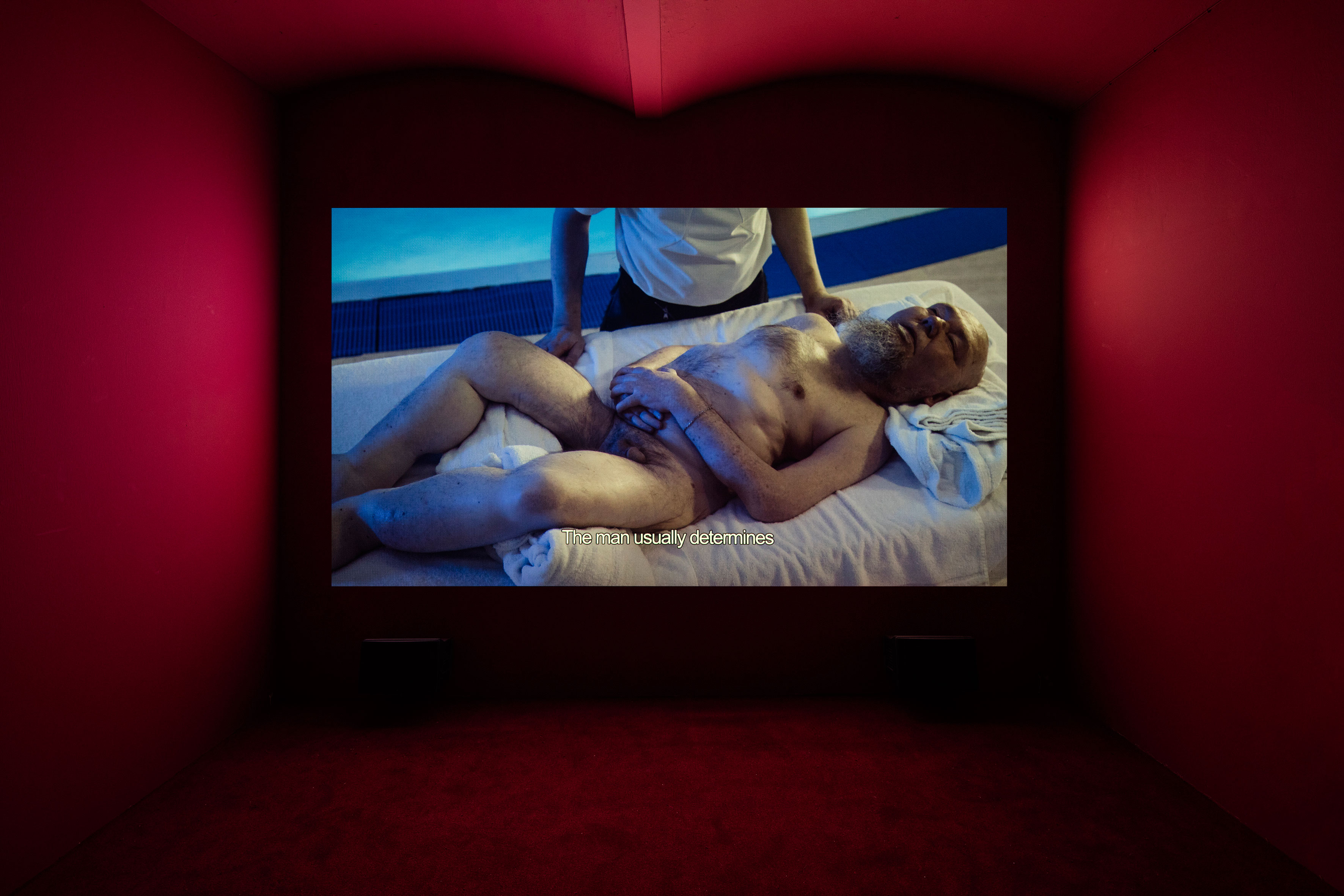 Installation view of Army of Love, 2016, courtesy Alexa Karolinski/Ingo Niermann, © VG Bild-Kunst, Bonn 2016, photo: Timo Ohler
Army of Love, 2016
HD film, color, sound, 59"
Costumes Hood by Air
Courtesy Alexa Karolinski/Ingo Niermann
Commissioned and coproduced by Berlin Biennale for Contemporary Art
With the support of Centre de Cultura Contemporània de Barcelona; Wiesbaden Biennale
Army of Love Basics, 2016
HD film, color, sound, loop
Graphic Design Hubertus Design
Music Katrin Vellrath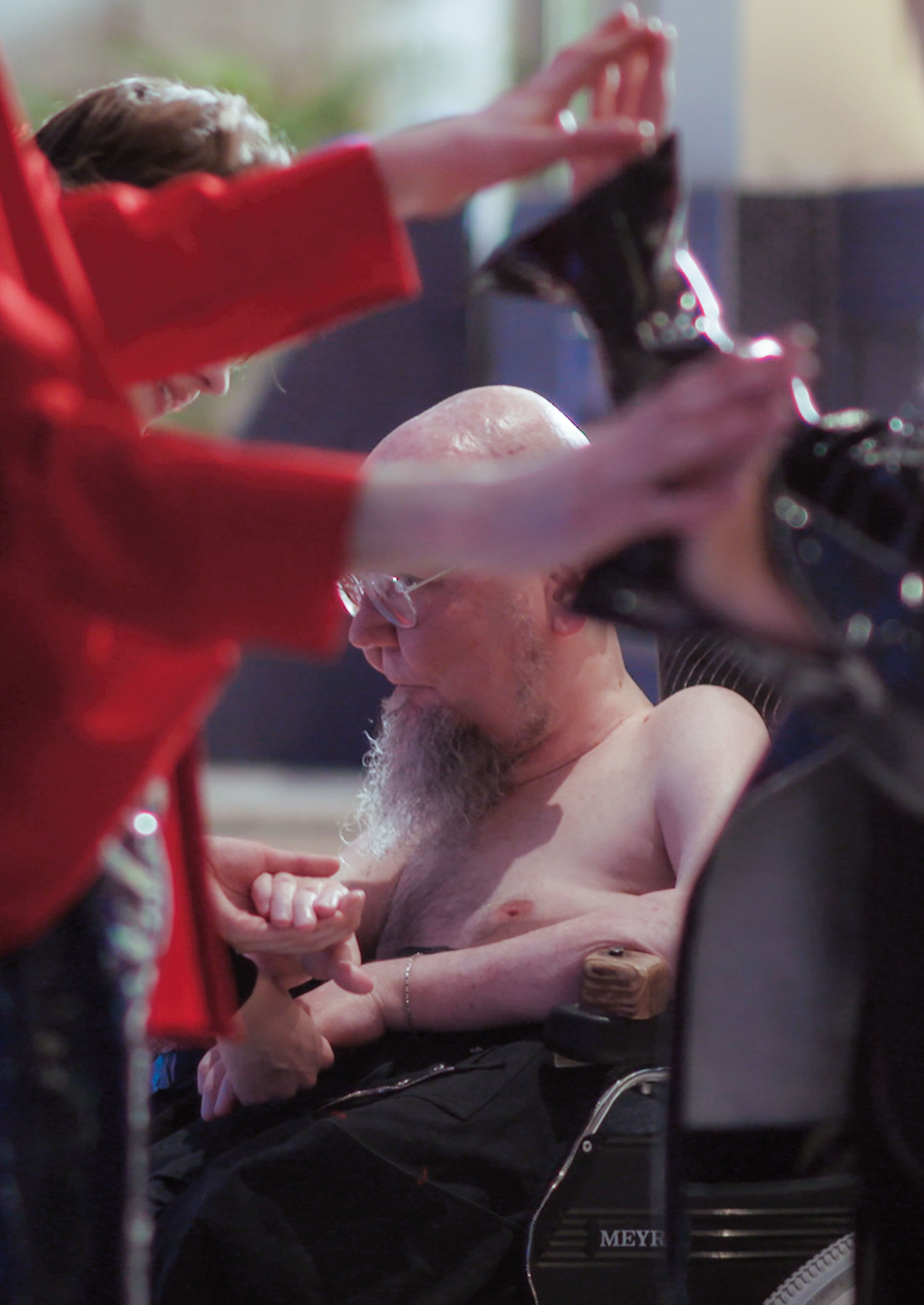 Video still of Army of Love, 2016, courtesy Alexa Karolinski/Ingo Niermann, © VG Bild-Kunst, Bonn 2016