* 1977 in Fukushima, JP, lives and works in New York, US
In collaboration with Dan Poston, Stefan Tcherepnin
Ei Arakawa organizes site-specific performances, installations, and actions as part of a sprawling, collaborative practice. How To DISappear in America: The Musical is based on a book with the same title by artist Seth Price. The adaptation of the work continues Arakawa's practice of translating previous artistic works into musical form. Published in 2008, Price's elliptical handbook alludes to 1960s countercultural guides but uses material taken almost entirely from the internet, updating methods of disappearance for the current digital (and highly surveilled) age. Developed in collaboration with writer Dan Poston and composer and artist Stefan Tcherepnin, the musical and installation are presented as a lip sync performance using the pre-recorded voices of the performers—showing how shifts in context can reframe previous artworks to produce radically augmented meaning.
A video documents the musical which has been presented at the 9th Berlin Biennale from June 3 to 18.
Since June 18 Arakawa's installation is on view at the Plenarsaal. In September the work will be installed on 9.9. and during the last week of the 9th Berlin Biennale.
Performances
4.6., 10.6., 11.6., 17.6., 18.6.2016
How to DISappear in America: The Musical, 2016
Performance, 68′
Courtesy Ei Arakawa; Dan Poston; Stefan Tcherepnin; Reena Spaulings Fine Art, New York; Taka Ishii Gallery, Tokyo
Thanks to Seth Price; The Leopard Press, New York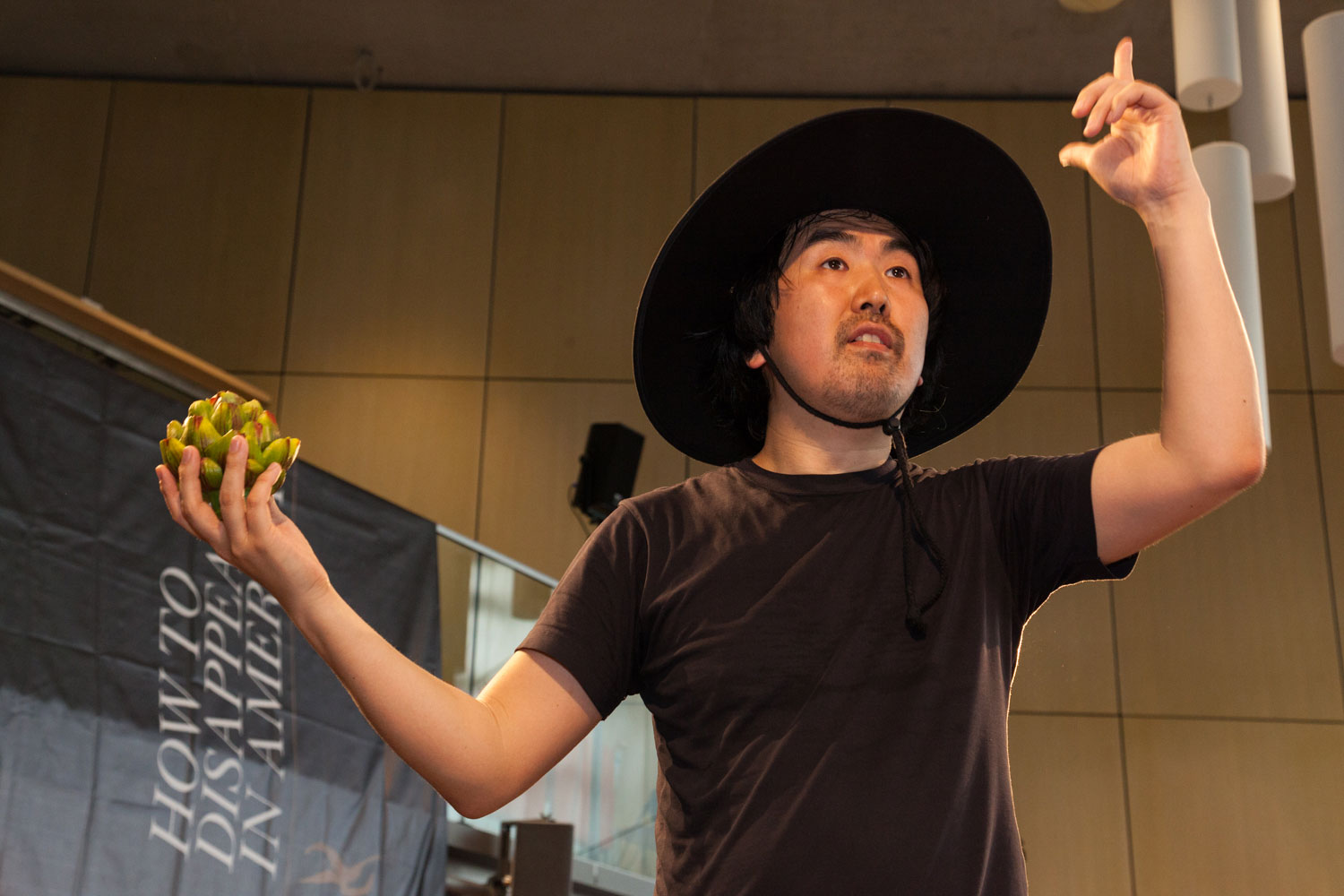 Performance view of How to DISappear in America: The Musical, 2016; courtesy Ei Arakawa; Dan Poston; Stefan Tcherepnin; Reena Spaulings Fine Art, New York; Taka Ishii Gallery, Tokyo; photo: Gayla Feierman
How to DISappear in America (Black Flag 1, Black Flag 2, Red Flag 2), 2016
LED strips on hand-dyed fabric, video transmitter, power supply, SD card
Each 41 x 56 inches
Courtesy Ei Arakawa; Reena Spaulings Fine Art, New York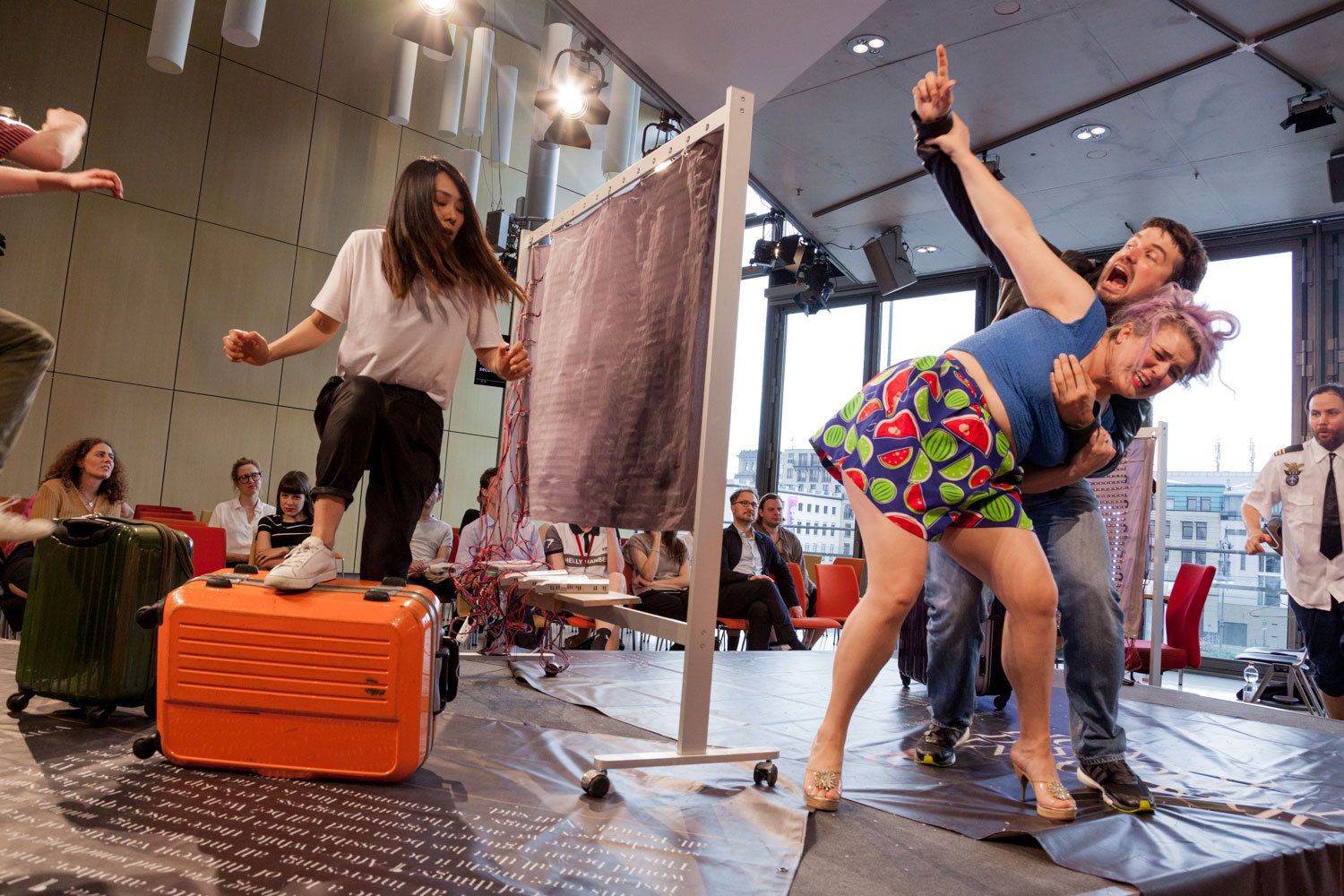 Performance view of How to DISappear in America: The Musical, 2016; courtesy Ei Arakawa; Dan Poston; Stefan Tcherepnin; Reena Spaulings Fine Art, New York; Taka Ishii Gallery, Tokyo; photo: Gayla Feierman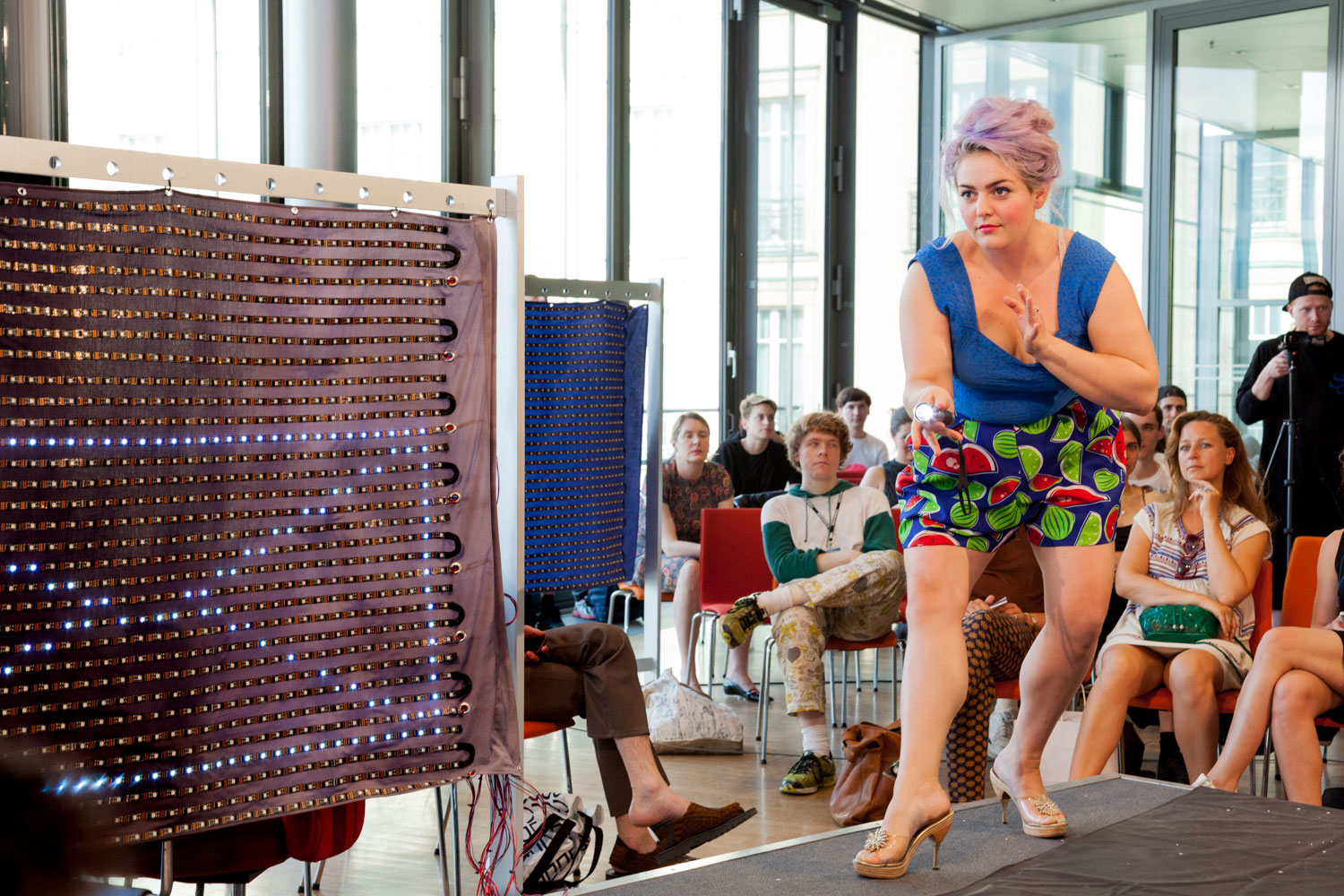 Performance view of How to DISappear in America: The Musical, 2016; courtesy Ei Arakawa; Dan Poston; Stefan Tcherepnin; Reena Spaulings Fine Art, New York; Taka Ishii Gallery, Tokyo; photo: Gayla Feierman
Blue Flag 2, 2016
LED strips on hand-dyed fabric, video transmitter, power supply, SD card
41 x 56 inches
Courtesy Ei Arakawa and Taka Ishii Gallery, Tokyo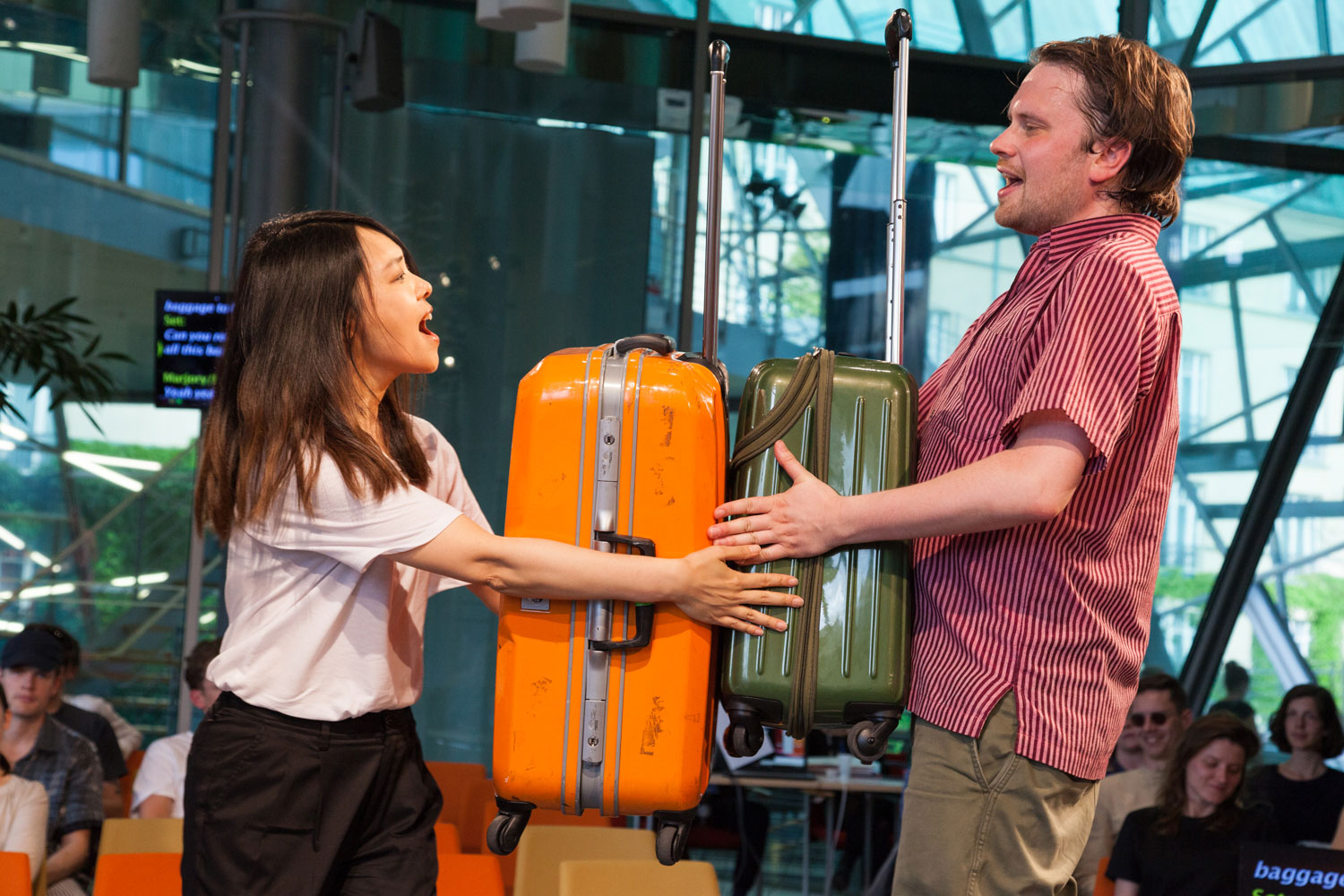 Performance view of How to DISappear in America: The Musical, 2016; courtesy Ei Arakawa; Dan Poston; Stefan Tcherepnin; Reena Spaulings Fine Art, New York; Taka Ishii Gallery, Tokyo; photo: Gayla Feierman